What is a Counts Report?
A Counts Report provides the number of clients that meet specific criteria, along with a list that includes links to the client records. Users can easily keep track of certain numbers and quickly access client records, without going through the search screen. 
All users of HMIS can have a Counts Report sitting on their Homepage Dashboard. 
While there are many Counts Reports available, the ones most often used are:
Clients With An Entry But No Exit

Lists all clients that have an Entry record for the specific provider with an entry date in the specified date range but no exit date.

Clients With Recent Exits

Lists all clients that have an Entry record for the specific provider with an exit date that is in the specified date range. 

 Incoming Referrals


Lists all referrals made TO the specified provider during the specified date range.
Example: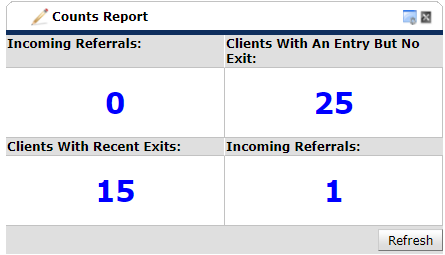 Setting up the Counts Report
The Counts Report will sit on the user's Homepage Dashboard once it has been activated.
To activate it, go to your homepage and click the black arrow next to "Customize Home Page Dashboard".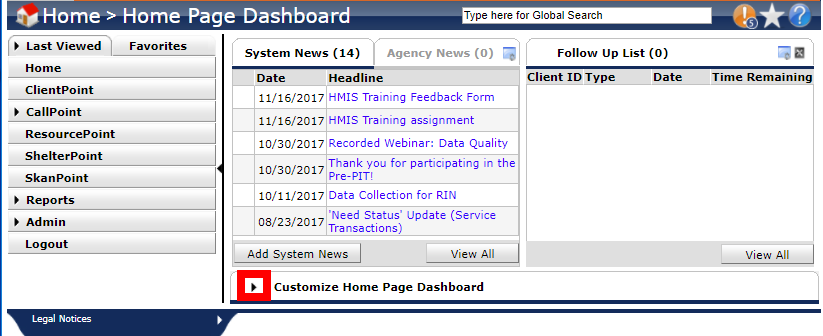 Several options will be available to you, click on "Add Counts Report":

You will now see a new dashlet on your homepage.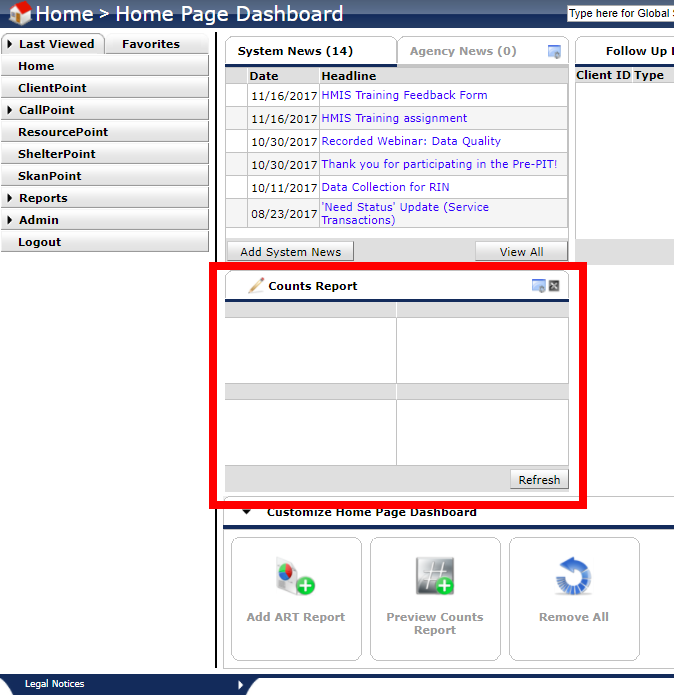 The Four Quadrants
From there, click the Pencil next to the Counts Report.
The window below will pop up.

Each tab represents a different quadrant in the Counts Report dashlet.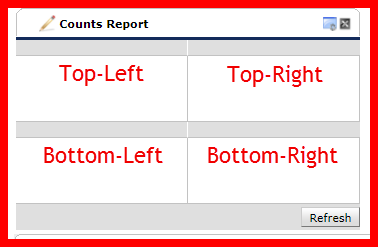 Creating the Report
From the "Edit Dashlet" window, click the drop down of the report name field. 

Review the various options for the types of reports to run. One distinction to make is that selecting reports that begin with "Clients with ..." will pull in all clients from the selected program, whereas selecting "My Clients with ..." will pull in only  clients with the user designated as the Case Manager in Servicepoint.
For the purpose of this guide, I have selected the report of "Clients with and Entry but no Exit".  After selecting a report, a description of the report will appear with further options at the bottom.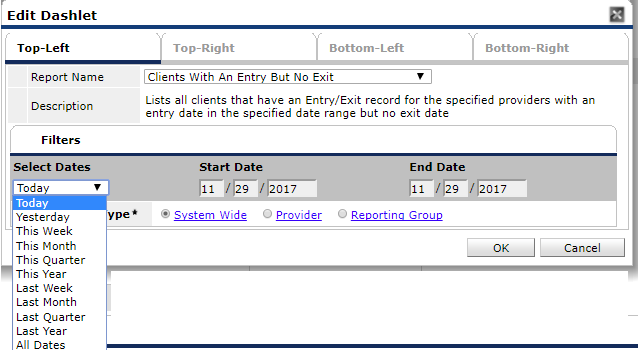 You are then allowed to select a date range. The will automatically populate the start date and end date fields to the right of it so you get a better sense of what data is being aggregated. 
For Provider Type, you will click "Provider".
From there, you can select whatever program you wish to review.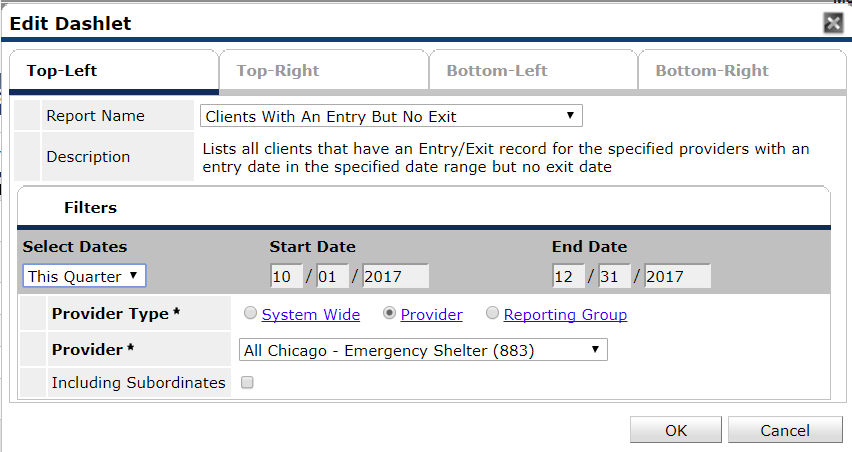 Once you have selected report name, selected the time range and the program you want to report on, you can click "OK".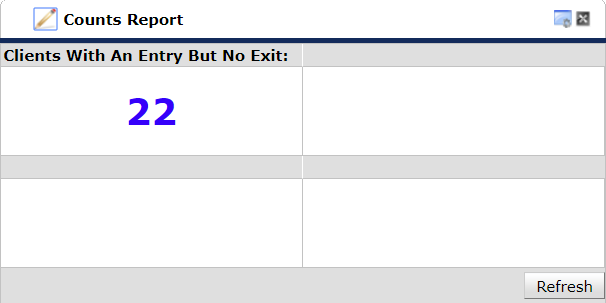 Clicking on the hyperlinked number will bring up a list of clients that fit the report parameters you have set. For our example, clicking the number will show us a list of clients that are entered into our All Chicago Emergency Shelter, but that have no exit.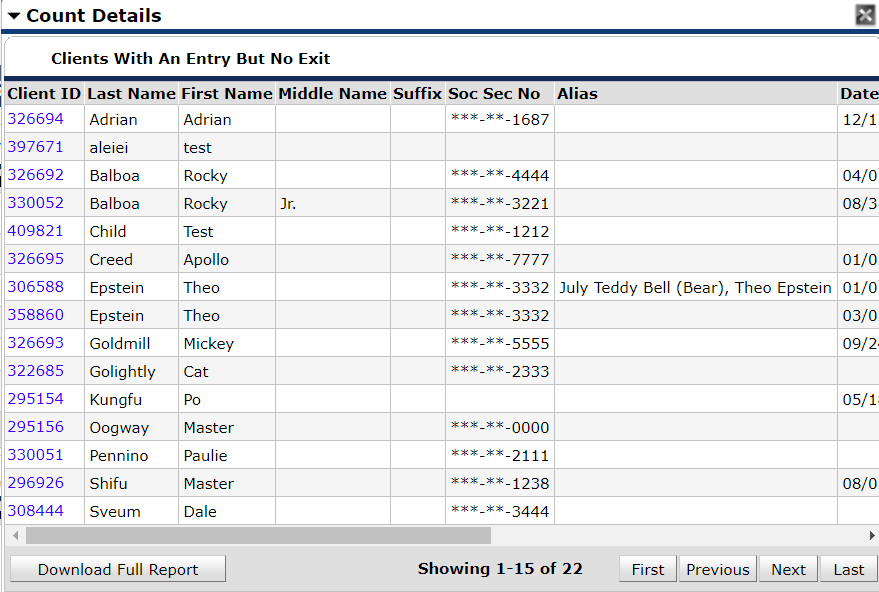 At this point, you can fill in the other remaining quadrants in the Counts Report with different reports, time frames, and providers.