As the importance of data shapes the Chicago Continuum of Care, All Chicago recognizes the need to provide our partners tools and methodologies to help them adapt to system wide changes, and allow them to monitor their own internal processes in meaningful and efficient ways.
Compass will not be looking at any agency's data, but rather, processes and protocols. The project is not meant to be prescriptive, but to serve as a starting point for agencies to examine their internal structures and protocols in order to build towards efficiencies. Compass consists of three components: Recommended Practices and Knowledge Base, Team Streamlining Workshops, and Peer Sharing.
---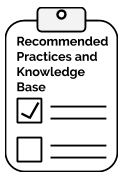 The Homeless Management Information System (HMIS) Lead will create a set of recommended practices and further develop the existing HMIS knowledge base, the Helpdesk. Included in these recommended practices will be:
- Recommended Intake Forms
- Record Keeping Recommendations
- Prompts to assist in creating the following protocols: New employee on-boarding, Conducting data informed meetings, Developing internal knowledge base
---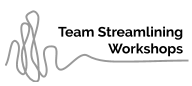 After the full set of recommended practices and knowledge base are developed, the HMIS lead will conduct a series of team streamlining workshops. These workshops are designed to assist agencies in thinking through the following:


Agency communication flow

How to read data and create internal data monitoring processes

Development of an internal knowledge base
---

Once enough agencies have gone through the process of implementing their streamlining plans and further refinement of their protocols, the HMIS lead will encourage sharing of materials and protocols between agencies. This will be facilitated through Wild Apricot and the bi-monthly Agency Technical Administrator meetings.