This article will walk you through scheduling reoccurring reports in ART. In some cases, ART reports take quite some time to process. By scheduling them, you can have the report run during off hours and delivered to you when you need it. This article assumes you know how to access ART and run a basic report. If this is not the case, please see this article.
After accessing ART and finding the report you need, click on the magnifying glass next to the report.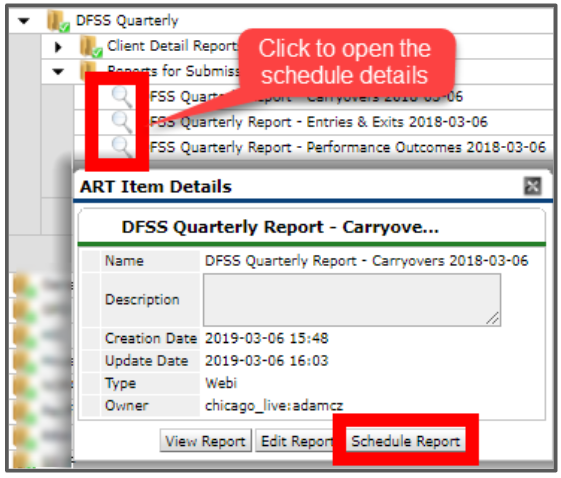 Upon clicking the magnifying glass, you will be presented with the following menu. *You will need to fill in each out information for each of the prompts listed.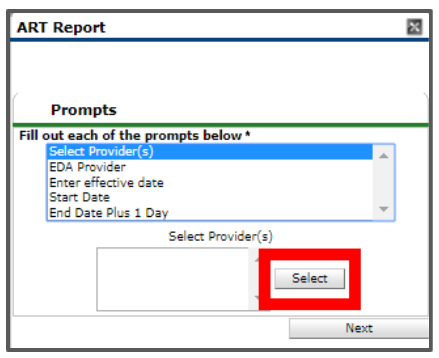 After choosing Select Provider(s) and pressing select, the following pop up will appear.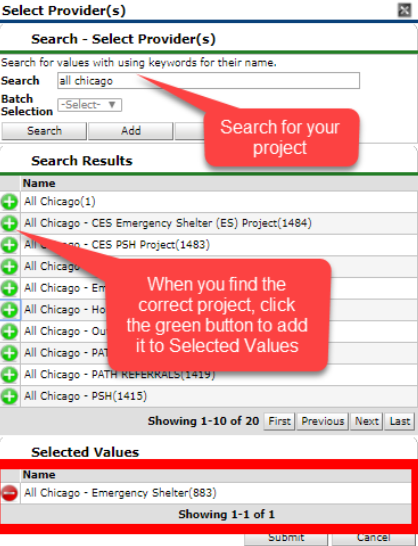 When you get to this screen, search for your project by typing in the name and hitting the search button. This will pull up a list of or possible projects. Select your project by clicking the green button. After selecting the project, it will appear at the bottom. Click submit.
Upon clicking submit, you will be brought back to this page. Click Next.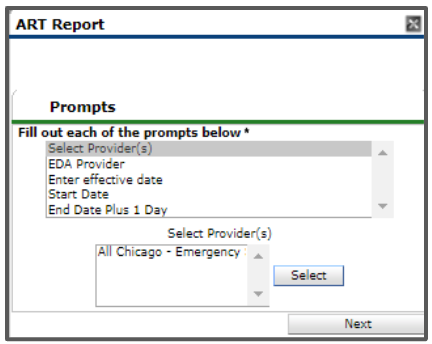 In the next screen, you will be prompted to schedule a few things.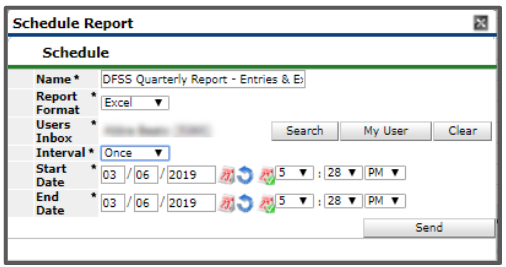 Report Format

should be

Excel

User Inbox

will be automatically defaulted to your own account

Interval

should be

Once, Daily or Weekly depending on your need.
Start date should be after the current time. Set this a few minutes in the future. Otherwise, the report won't run.
End Date should be a time in the future. If you send this to run daily, you should set this as far into the future as you need.
Once you have these fields set, click Send.
The report will now be in your ART Inbox.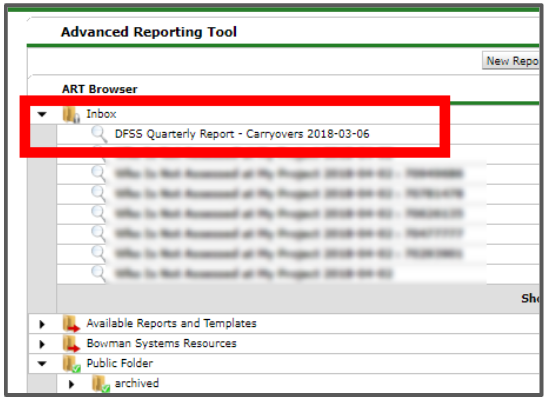 Click the magnifying glass and click Download. It will appear on your computer as an Excel file.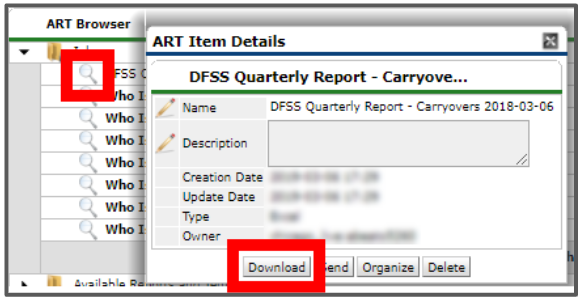 If you have any questions or need additional assistance, please email the Help Desk at helpdesk@allchicago.org or submit a web ticket here.